The more permanent the beauty treatment, the higher the risks are for the client. While it is important to look for certification, the word "certified" is being too commonly used by those who are not qualified. Attending a class and receiving a certificate does not mean that person is certified in this extensive field.
By Shauna Magrath CPCP, Contributor
Owner and Operator of BEAUTYINK® in Vancouver B.C.
Jun 12, 2017, 01:02 AM EDT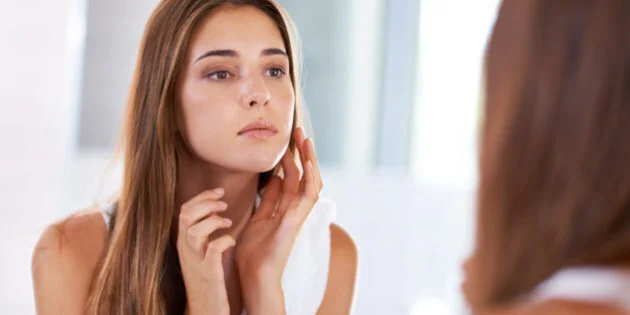 Having been in the permanent cosmetic industry for almost a decade, I have seen the industry literally blow up before our eyes. Without regulations in place, anyone from anywhere can now do this service and teach it. As a result, there have been a vast number of cases gone very wrong, and this is largely due to the lack of regulations and proper education for service professionals. Almost anyone can work with minimal training, which is beyond terrifying to me as a passionate, qualified practitioner.
Though it's easy to walk into a store and get a makeover these days, people need to be extra cautious about choosing providers when it comes to makeup, waxing, manicures, pedicures, hair treatments using chemicals, and both traditional and cosmetic tattooing. The more permanent the beauty treatment, the higher the risks are for the client. While it is important to look for certification, the word "certified" is being too commonly used by those who are not qualified. Attending a class and receiving a certificate does not mean that person is certified in this extensive field.
In the Canadian permanent cosmetic industry, there is no government body. The province of British Columbia had regulations until the Cosmetic Association was abolished under former Premier Gordon Campbell. Each province is governed individually and each sector of the industry fluctuates on requirements. We desperately need a federal regulatory body to protect people and ensure services are done in a safe manner.
The Beauty Council of Western Canada's Beauty Safe is currently the closest thing that we have to a certification program for professionals. However, the Beauty Council is an organization, not a regulatory body. Beauty Safe's Level 1 Certification includes an online home study class, and passing considers one certified for general trade. Individuals can then take Level 2 Certification in one of five specific areas. The cosmetic tattooing they promote involves three-day home study with two days of class time, which has sadly become an industry norm.
The Society of Permanent Cosmetic Professionals (SPCP) requires, at minimum, 100 hours for fundamental training. The SPCP and its members consider this low when compared to other fields. The minimum requirement to qualify to sit for their credentialing exam is 100 hours of education plus a bloodborne pathogens class, and a passing grade of 85 per cent.
Microblading is a specific technique in cosmetic tattooing that is currently trending. These procedures are implemented with a manual device where the needle creates strokes in the eyebrow area. It is very common to find even shorter training to microblade, often only two days. Hairdressers who use chemicals and cut hair typically require 1500 hours of training. If one is practicing unsafe microblading, he or she could cause serious harm to the client. There are complications that can arise such as Hepatitis, Staphylococcus, and Methicillin-Resistant Staphylococcus Aureus (MRSA) that customers are susceptible to when subjected to cross-contamination by the poorly educated.
Any practitioner should be using only single-use sterile instruments with lot numbers and expiry dates, not re-purposing or re-sterilizing their tools. Once needles, handles, cups, and other items are used, they should be appropriately discarded. There needs to be stricter education on use of all materials, including disposable drop sheets, sleeve covers, and barrier-wrapping of equipment that could come in contact with blood or other potentially infectious materials (OPIM). The SPCP endorses an industry-specific bloodborne pathogens course by Kathy Hartman, an OSHA Authorized General Industry Outreach Trainer, a California Registered Environmental Health Specialist, and former inspector and clinical microbiologist. She could easily adapt the course to meet developing requirements. With the rising influx of clients requesting permanent eyebrow makeup, I fear we will see more cases of medical issues arising.
Customers can take their safety into their own hands and do their due diligence by looking at the service professional's credentials and work history, and asking for references. It is important to inquire about training and continuing education. Practitioners should have bloodborne pathogen training and WorkSafeBC, or similar industry affiliations. Most qualified professionals are happy to provide client references.
We as practitioners we have no control once the client leaves the office, and that is the hardest part for us. The public can protect themselves by following recommended aftercare instructions. Our fingers are the largest carriers of contamination. If a hair stylist said not to wash your hair after a colour, we wouldn't! If a practitioner provides certain products, those should be used, not substituted. One can have the safest procedure possible, but if the client touches the treated area with unclean hands, they can introduce bacteria, fungus, or viruses from anywhere into their vulnerable open skin. People don't comprehend how much bacteria (good and bad) there is on everything, and that it transfers across areas, multiplies, and grows in moist environments, including the skin.
So, how do we make the industry safer and better for all? The first step is to write to MLAs and Health Authorities to create guidelines for safety requirements with more inspections. All cosmetic professionals must stay on top of their education and keep training while only using products from reputable companies. Education is our most valuable tool. New information, tools, and innovations are a constant in the beauty world. Practitioners should be affiliated with leading organizations in their fields, and take classes or attend conferences to support the craft they choose. If they work with open skin on any level, even tweezing or nails, they should have bloodborne pathogen training; it's not expensive, so there's no excuse for lack of knowledge.
With better education on both the industry and consumer side, I hope we can continue to serve the public with the highest standards of safety, and a genuine care for each others' well being. It's an incredible industry that helps so many who suffer, and knowledge is our best asset. I know the BeautyCouncil is currently revamping a new exam for the field of microblading with a hands on practical procedure, so this is certainly a great step in the right direction to keep everyone involved safe and health. We look forward to seeing this come to life in the months ahead for the betterment of our industry and the clients we serve!
This article originally appeared in the Huffpost on June 12, 2017. Click here to read.