Permanent Make Up Training
PERMANENT MAKE UP TRAINING
PERMANENT MAKEUP TRAINING, VANCOUVER
Shauna is an internationally recognized CPCP Permanent Make Up Trainer, and one of the only SMP trainers with this affluent designation. We will provide you with the knowledge for Scalp Micro-pigmentation training you need to excel plus the continued support to help you grow.
It took years of dedication, education and research to acquire the knowledge she shares in her fundamental education.
You won't find this education in a basic 3 day class, and all students are required to pass an exam to qualify their completion.
We cover MORE knowledge, plus share trade secrets and information you won't find in any other class. Once a student, always a student and Shauna will support & guide you.
Permanent Make Up Training
We will provide you with the knowledge you need to excel plus the continued support to help you grow.
Shauna Magrath cpcp is the pioneer and creator behind the Manual SMP™ method and an award winning artist & international speaker in her own right. She has trained veraciously for over a decade putting her at the top of her field and making her internationally recognized & respected.
As only 1 of 3 CPCP trainers in Canada with this prestigious credential, Shauna is sought after due to her knowledge, artistry and passion for the field. She has trained all over the world in every modality of permanent make up, cosmetic tattooing, microblading, manual method, soft tap, areola restoration, paramedical and SMP.
Shauna will provide you with the knowledge you need to excel plus the continued support to help you grow, so you feel confident moving forward in your new career.
SOME OF OUR SUCCESSFUL GRADUATES...
Permanent Make Up Training Vancouver:
We are accepting determined students for our one on one training and mentor-ship. 
If you are an eager, keen beginner, Shauna offers an in person 100 hour fundamental training course set out by the SPCP (Society Of Permanent Cosmetic Professionals) that covers an in depth fundamental foundation that can be applied to all cosmetic tattooing that you will not receive in a 3 day class.
Please fill out the form, so we can learn more about you and your needs.
It all comes down to you and the needle. No machine required. Shauna created Manual SMP™ out of necessity to help advanced artists around the world that suffer from wrist fatigue, and want more control in the detailing of their work.
This innovative technique is trained in a 1 on 1 environment, or VIA zoom with a full kit, support and mentor-ship for success.
Benefits of this course:
Cost effective
No wrist fatigue
Portable service
Great for detailing
No power required
Have an edge on the competition
Learn from the comforts of your home with zoom
Provide more skills so you have options for any situations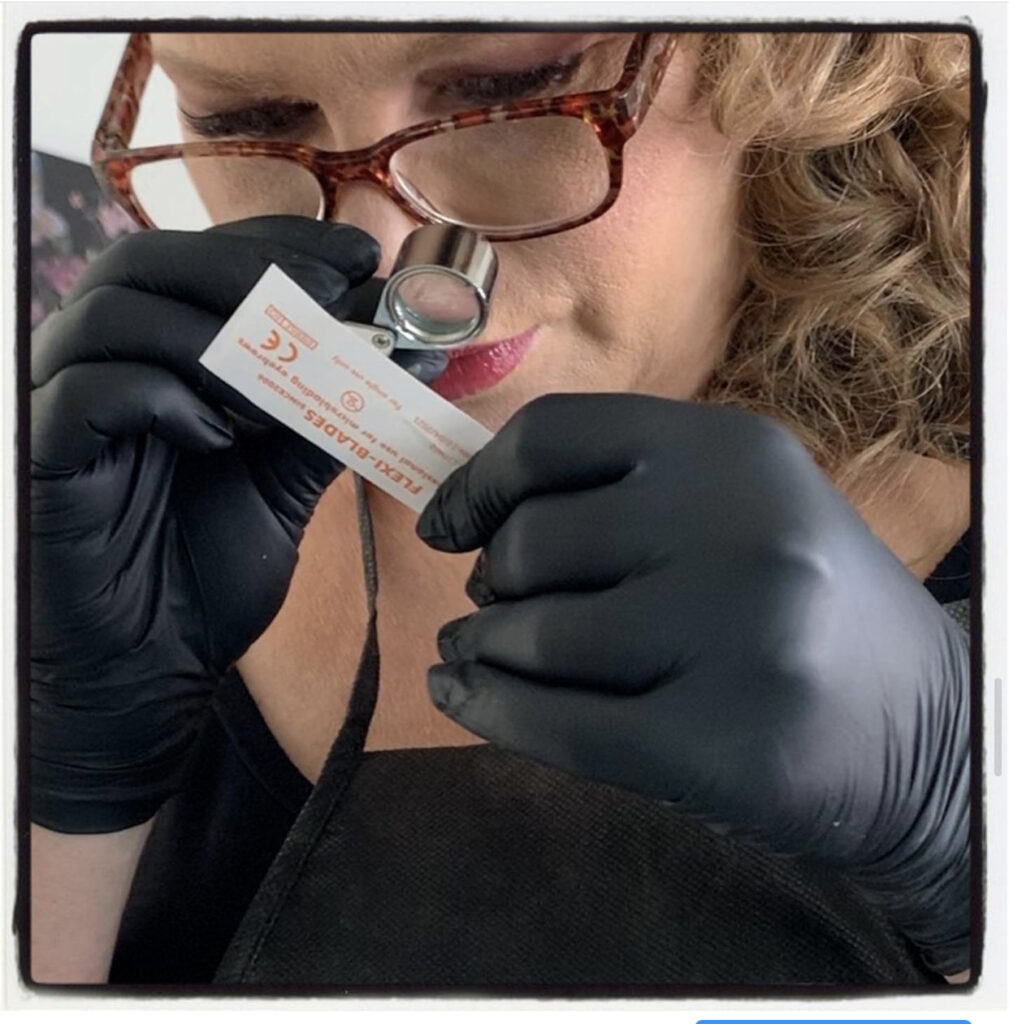 SMP ESSENTIALS™ ONLINE PROGRAM
Your Key To Success In
Scalp Micro pigmentation
BE YOUR OWN BOSS!
Potential to EARN $50K Monthly.
Build a legacy in Scalp Micro-pigmentation.
Create and work a flexible schedule for you and your clients.
Be Mentored with pioneer and sought after Shauna Magrath CPCP
Permanent Make Up Training
Some Of Our Wonderful Students
Our work has been featured in...